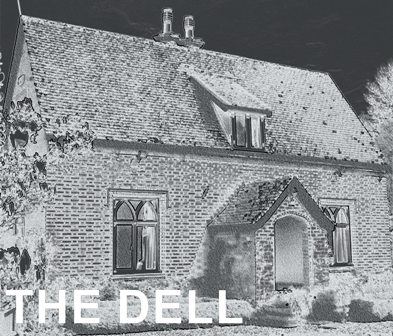 PHOTOGRAPHY
PRESENTATION AND TALKS
CONTACT US AT:
Terry and Mirelle have been photographers for many years taking pictures of many subjects but mostly plants, horticultural features, landscapes and wildlife, Terry has taken many portrait and group photos at "In Bloom" events and activities used at www.norwichinbloom.co.uk Norwich in Bloom portfolios and promotional opportunities.
1974 Terry's first camera was a Kodak instamatic using Kodachrome 64, collecting slides during family holidays my family would enjoy a slide show during the winter evenings, although not of great quality I used the Kodak instamatic to take my first photographs and record my training and plants at NORFOLK COLLEGE OF HORTICULTURE.
1975 whilst living and training at Windsor I purchased a second hand Praktica nova 1b 35mm giving more creativity, again not quality photos but I recorded my second year of Horticultural training at THE ROYAL GARDENS WINDSOR.
Five years later I replaced with a new Praktica BC1 and got serious about photography attending evening classes in 1988, I created a home dark room and spent hours well into the early morning developing black and white film and printing. I learnt about composition and depth of field, my Praktica BC1 served me well for many years.
The digital age arrived late 1990's, I tried various cameras, 2002 I bought a Minolta Dimage 7i, a Canon Powershot A720, since 2013 a Panasonic Lumix DMC G5, Mirelle currently uses a Panasonic Lumix DMC-TZ60EB-S.
One of the best accessories that I believe has improved my photography is a polarising filter, its great to either stop or aid reflections in water and glass and intensifies colours and makes a bright sky blue.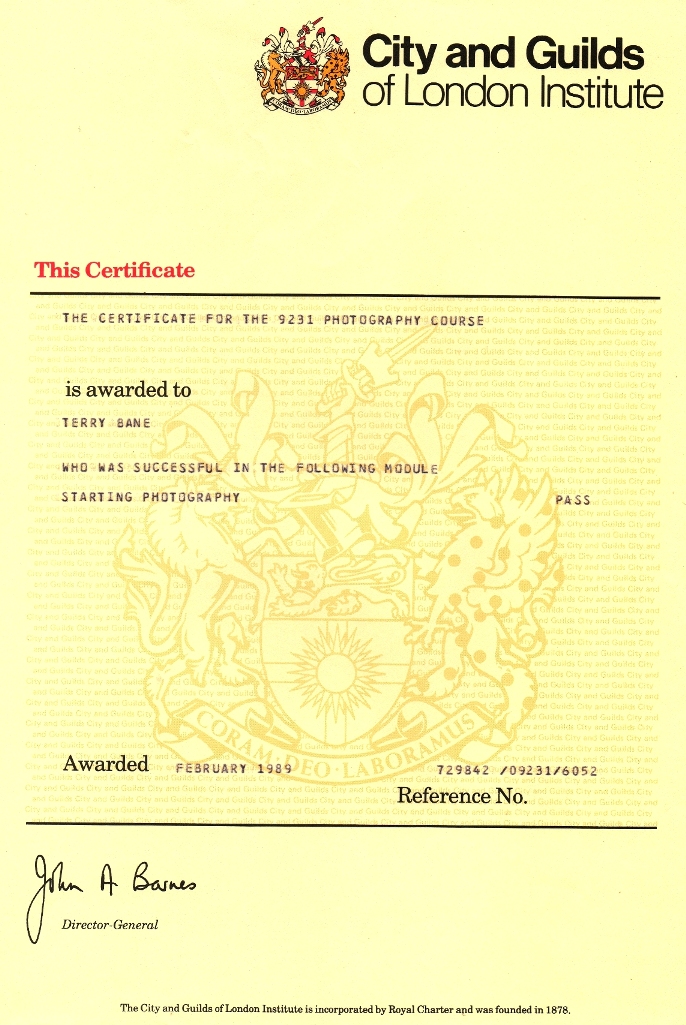 City & Guilds Photography Certificate 1989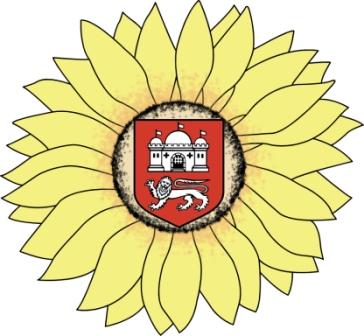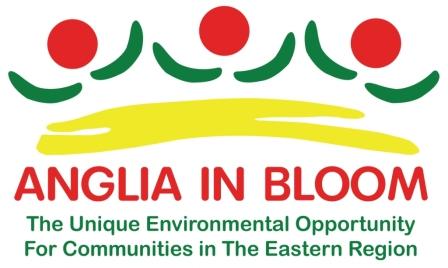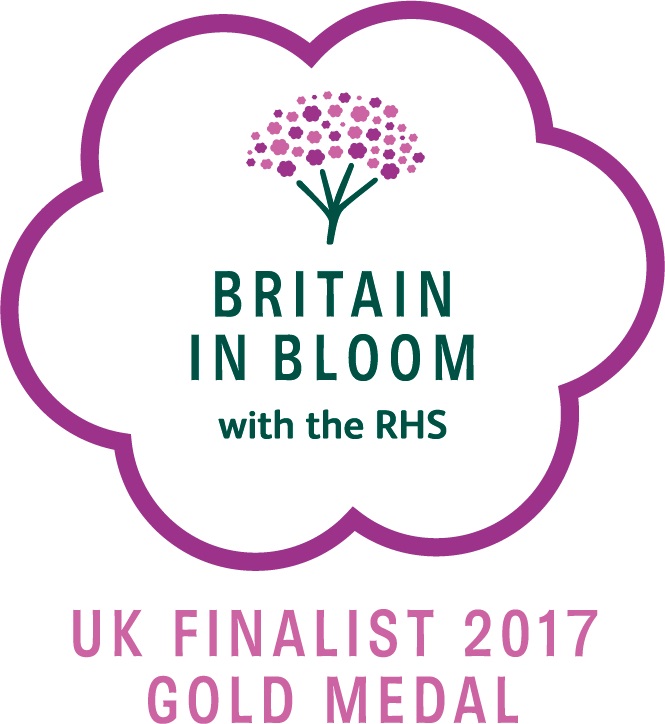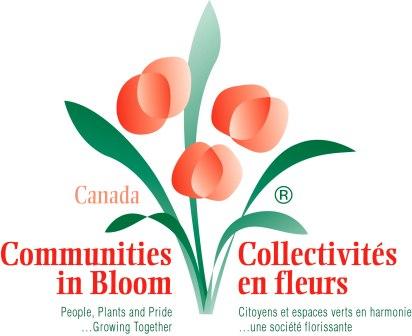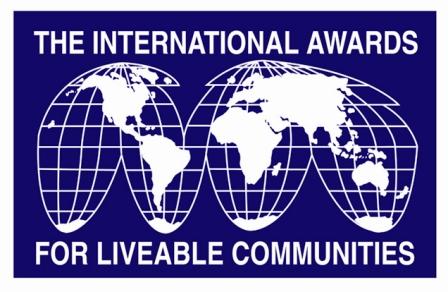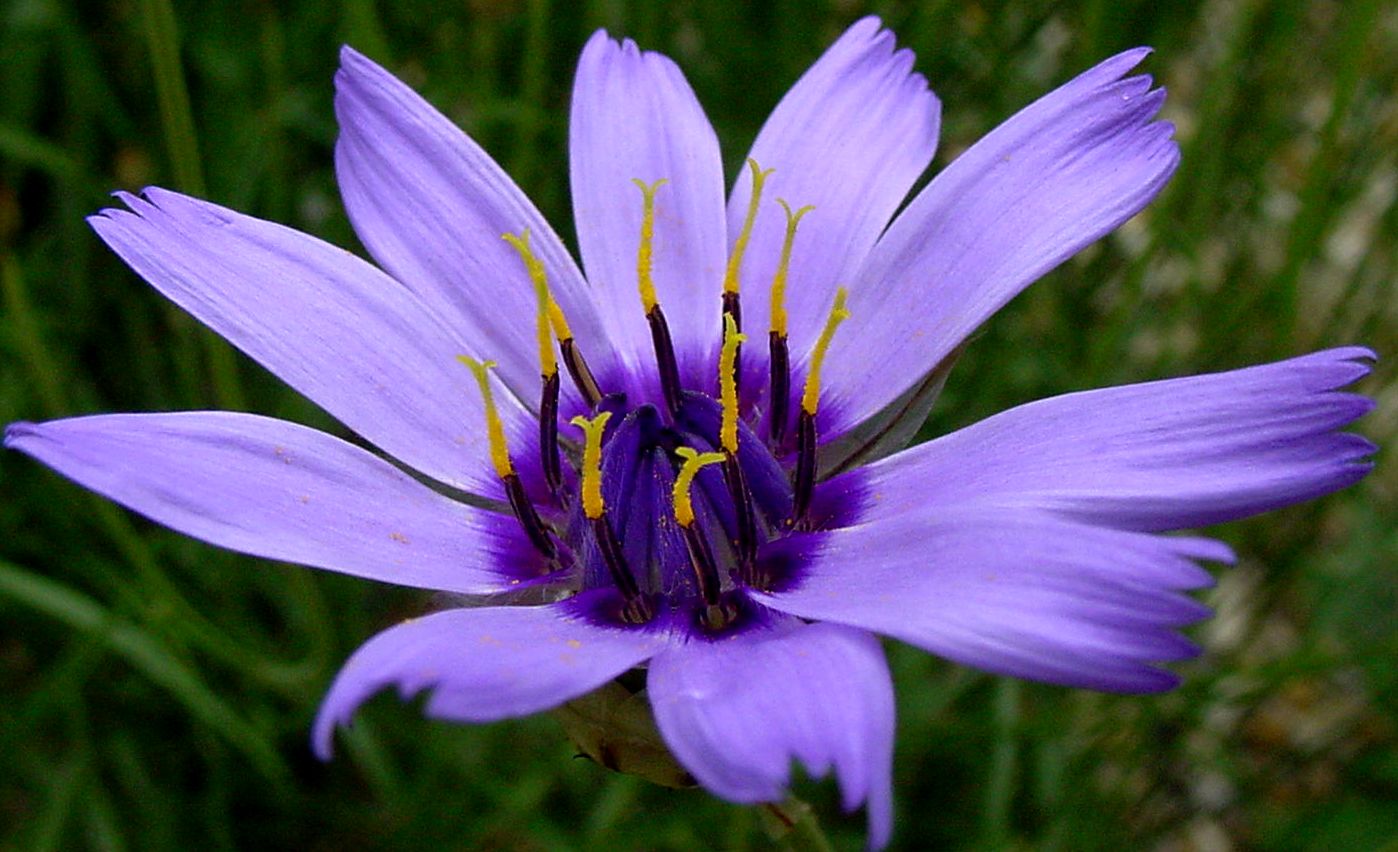 Winning Category Shrewsbury Abbey Photo Competition 2002
Catananche caerulea taken at our Dell Garden July 2001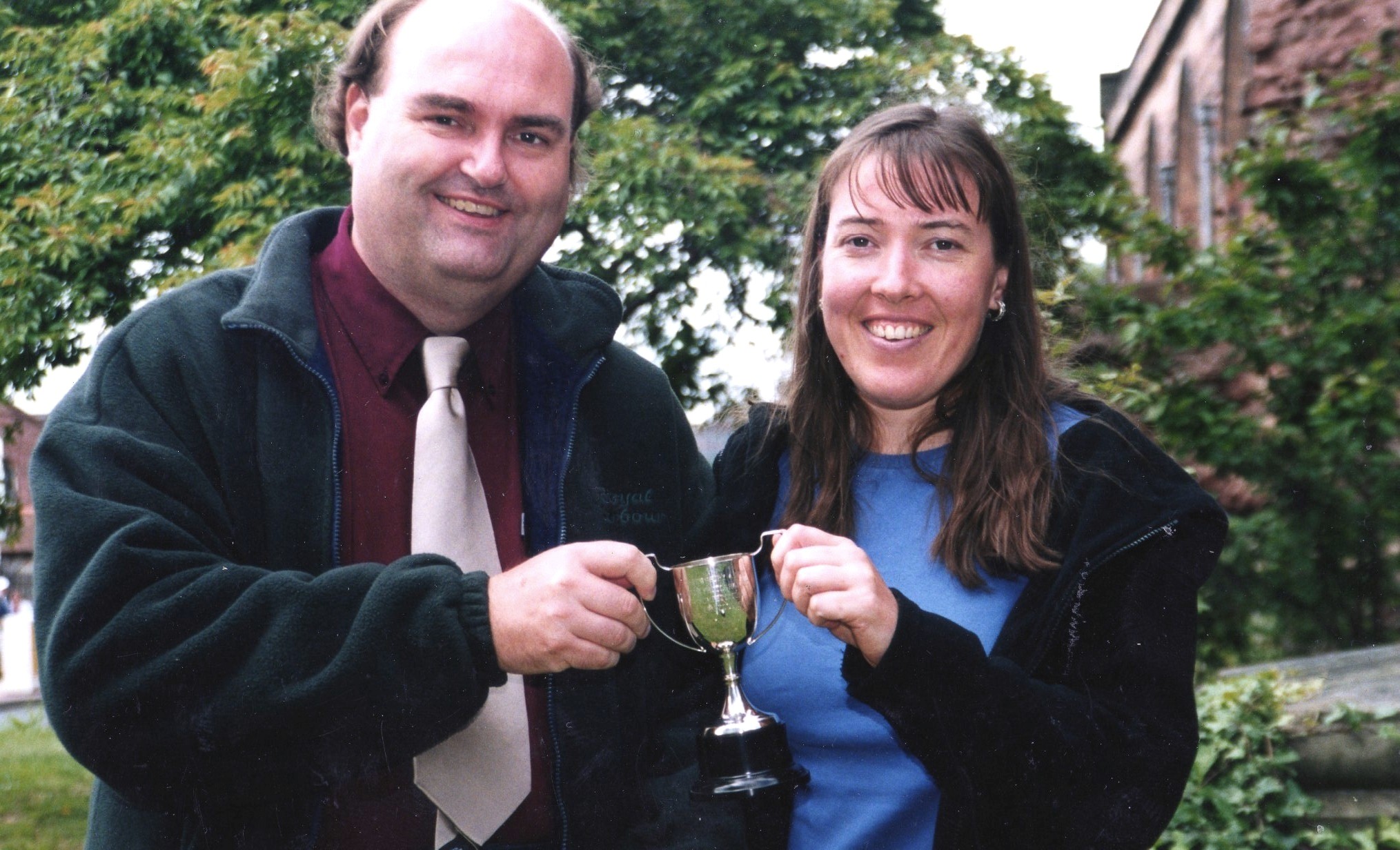 Terry and Mirelle Bane Proudly Hold Winning Trophy Shrewsbury Abbey Photo Competition 2002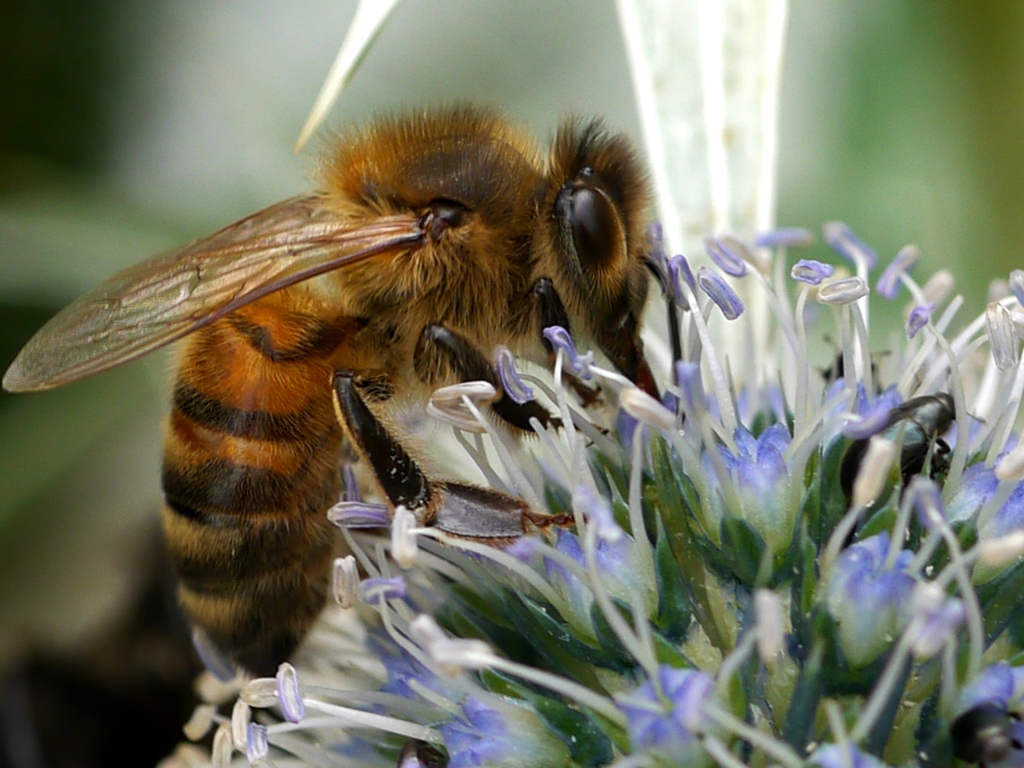 Honey Bee on Eryngium Miss Willmotts Ghost
Pond and Grass Garden The Dell July 2017
Terry has been providing the press, magazines and catalogues with digital images since 2000.
Antony King-Deacon interviewed Terry for an article about Norwich roundabouts in 2000 and asked if there was a photo of Grapes Hill Roundabout, Terry took a photo and sent, from 2000 to 2003 Antony used many of Terry's photos in the EDP Saturday gardening page often of plants grown by Mirelle in our Dell garden and from Antony's beloved Sissinghurst - A small selection of Terry's published photos can be viewed at CLOSER TO FLOWERS.
On holiday in Shrewsbury 2002 Terry and Mirelle noticed a local photo competition, they decided to have a bit of fun entering the photo of Catananche caerulea being one of our early digital favourites, we were delighted to travel to Shrewsbury again and at the Abbey receive a winners trophy.
After visiting the Shrewsbury Flower Show for nearly 30 years in 2017 we decided to make an photo entry in the Bees, Honey and Wine Classes run by the Shropshire Beekeepers Association, we were delighted to be judged 2nd place with a picture of a Honey Bee feeding on Eryngium Miss Willmotts Ghost at The Dell.
Over the years Terry has won the national Amberol Products competition 4 times and now helps to judge, to view some of Terry and Mirelle's Floral Basket and Tub photos go to AMBEROL COMPETITION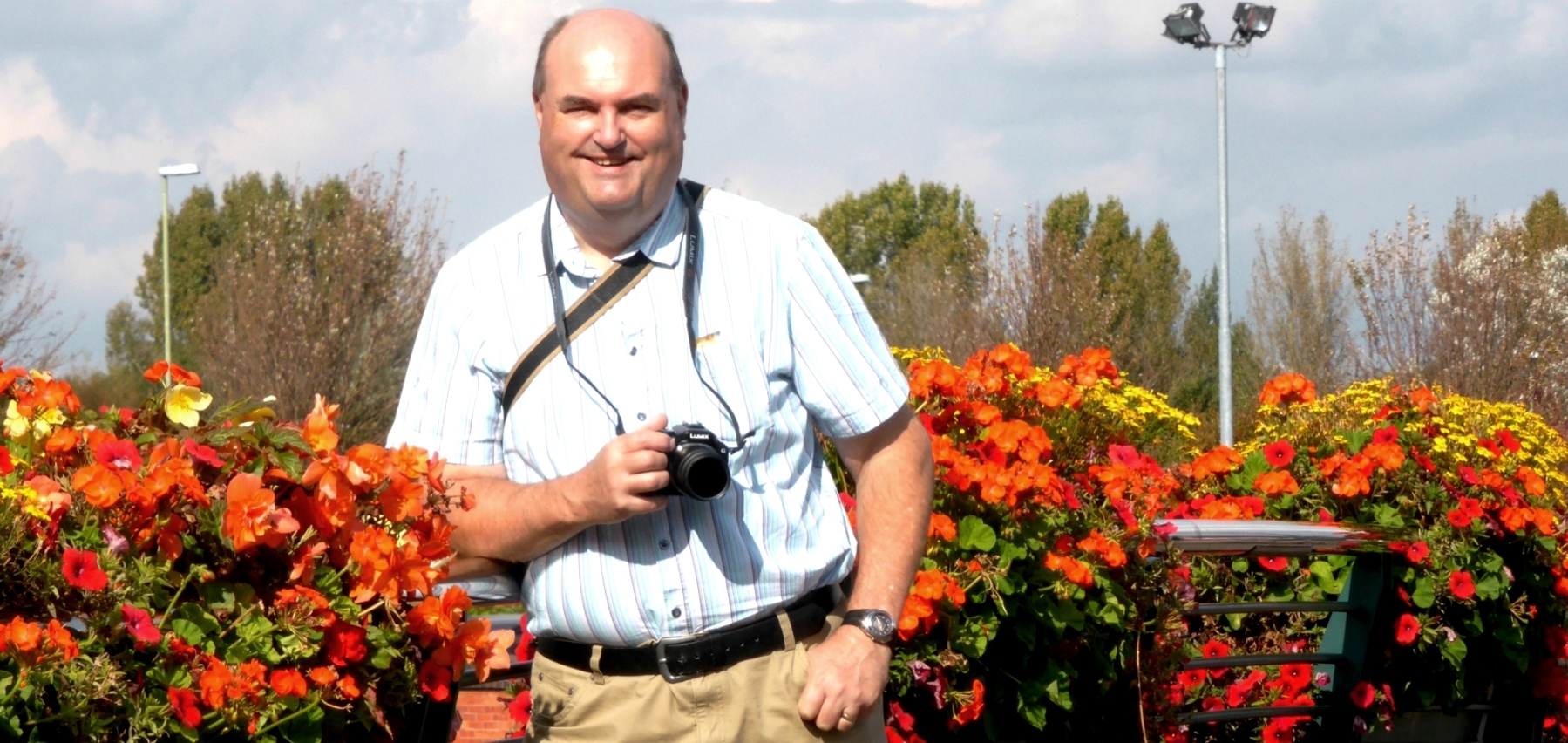 Terry Bane with Panasonic Lumix DMC G5, Banbury September 2014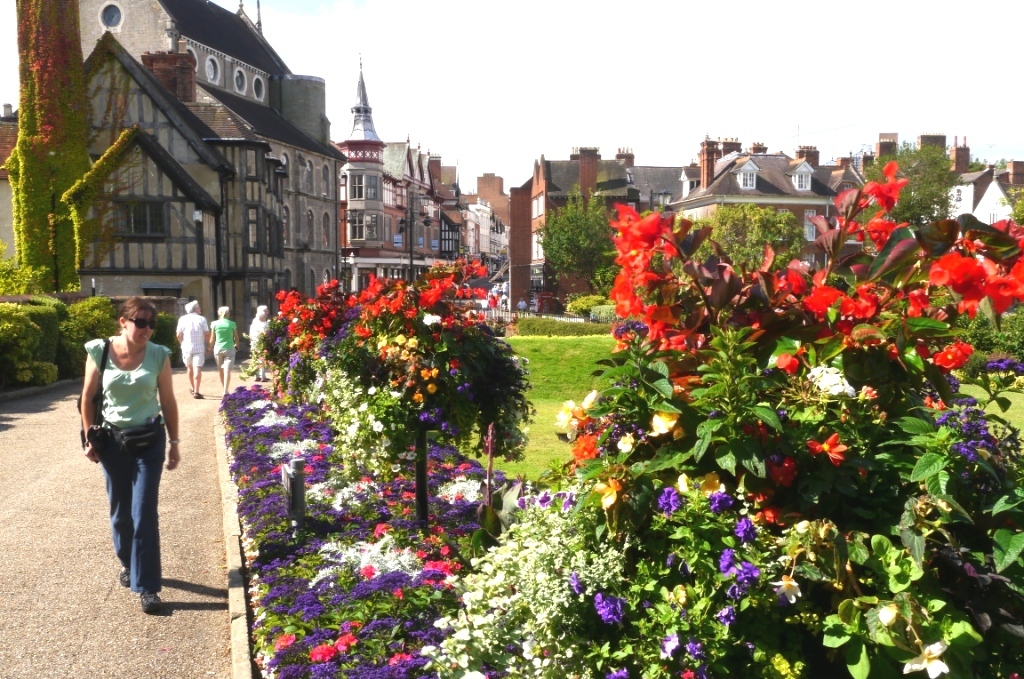 Amberol UK Competition Winning Photo - Mirelle Bane
Looking at Baskets Shrewsbury Castle, August 2014