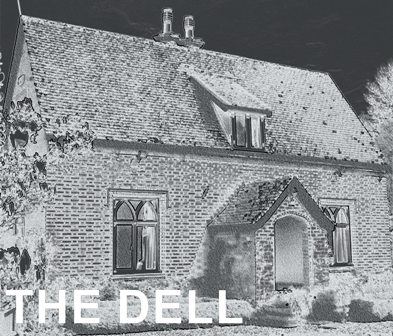 NORFOLK COLLEGE OF HORTICULTURE 1974 - 1975
THE ROYAL GARDENS WINDSOR 1975
NORWICH CITY COUNCIL
1976 - Present
NORWICH IN BLOOM
ANGLIA IN BLOOM
RHS BRITAIN IN BLOOM
NATIONS IN BLOOM/ LIVCOM
GARDENS AND SHOWS
SHREWSBURY
PRESENTATION AND TALKS
CONTACT US AT: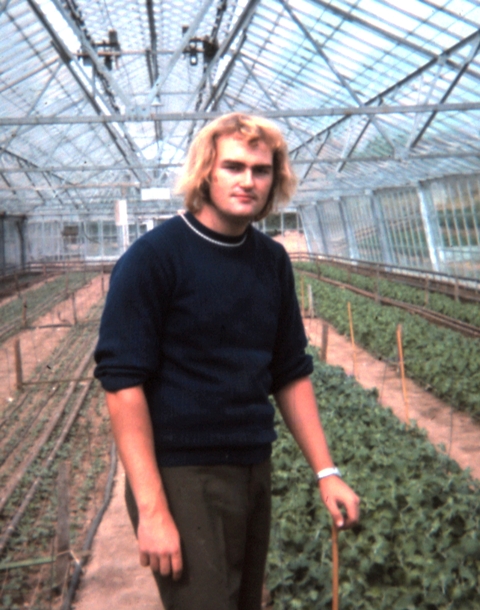 Terry Bane at Norfolk College of Horticulture
Burlingham summer 1975
At Acle Secondary Modern School I met and befriended twins Gary and Simon Mutten and Philip Edridge we were in the same class although I was nearly 10 months older, we all enjoyed growing vegetables on the school allotment plots and attended a day release course at the Norfolk College of Horticulture at Burlingham to see if we would like to consider a career in horticulture, when we left school, all four of us enjoyed the course signed up to take the City and Guilds Stage I in Horticulture.
I took my last C.S.E. exam late May 1974 the following week I started work and all summer until September at Lingwood saw mill, it was a very noisy 47 hour intensive labour week but it helped me generate enough funds and with my mums support got me through my first year as a full time student of horticulture as I received no income.
I had few precious text books, next door neighbours John and Ray very kindly purchased and presented to me a set of Readers Digest Horticultural Encyclopaedias to help me with my studies, I still have in my horticultural library and use.
Gary, Simon, Philip and myself started horticultural college training in September 1974, as students we lived away from home staying 5 nights a week at Shields Court, Brundall with 16 other students, 4 students per room.
We all completed our full time training as students and passed our City and Guilds Stage I in Horticulture, I was just old enough to take and passed the RHS General Certificate in horticulture exam, I really enjoyed my 10 months of horticultural training, the people I met and activities including playing football representing Burlingham Horticultural College both 11 and 5 a side, unfortunately we lost most matches! - I wanted to learn more about horticulture but funds depleted and sought alternative ways to continue my education.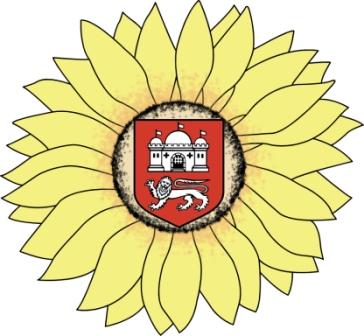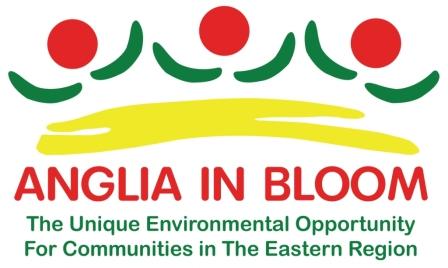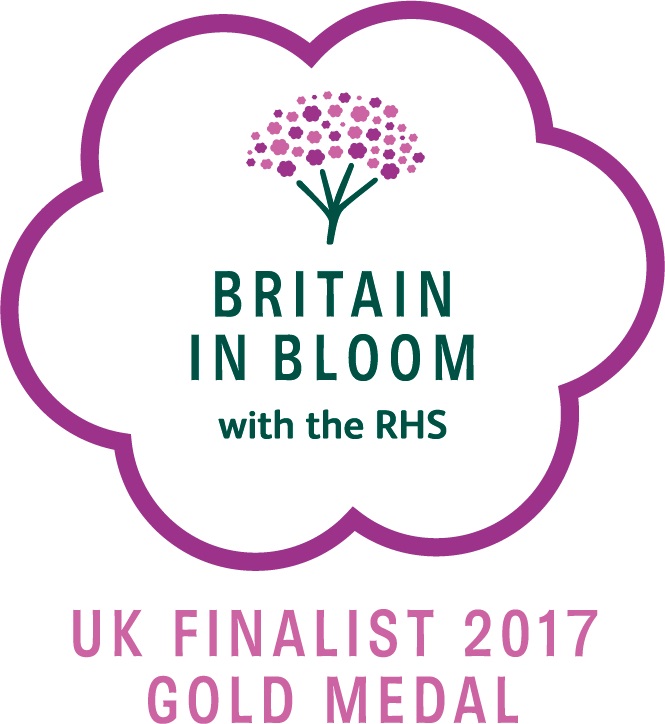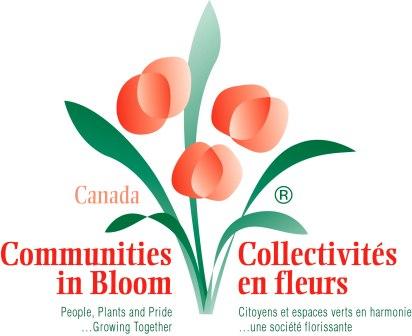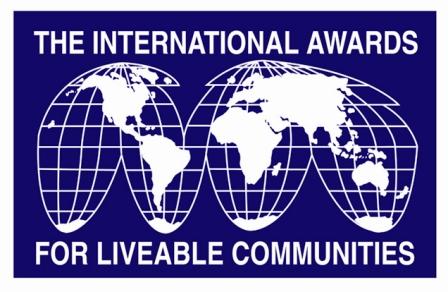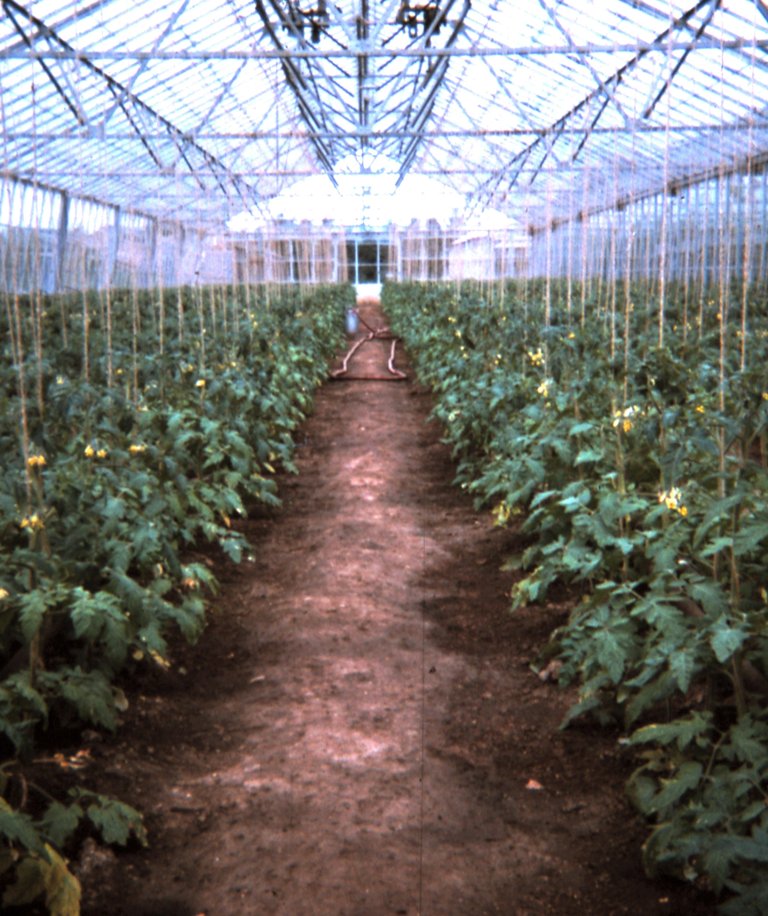 Tomato Production Burlingham May 1975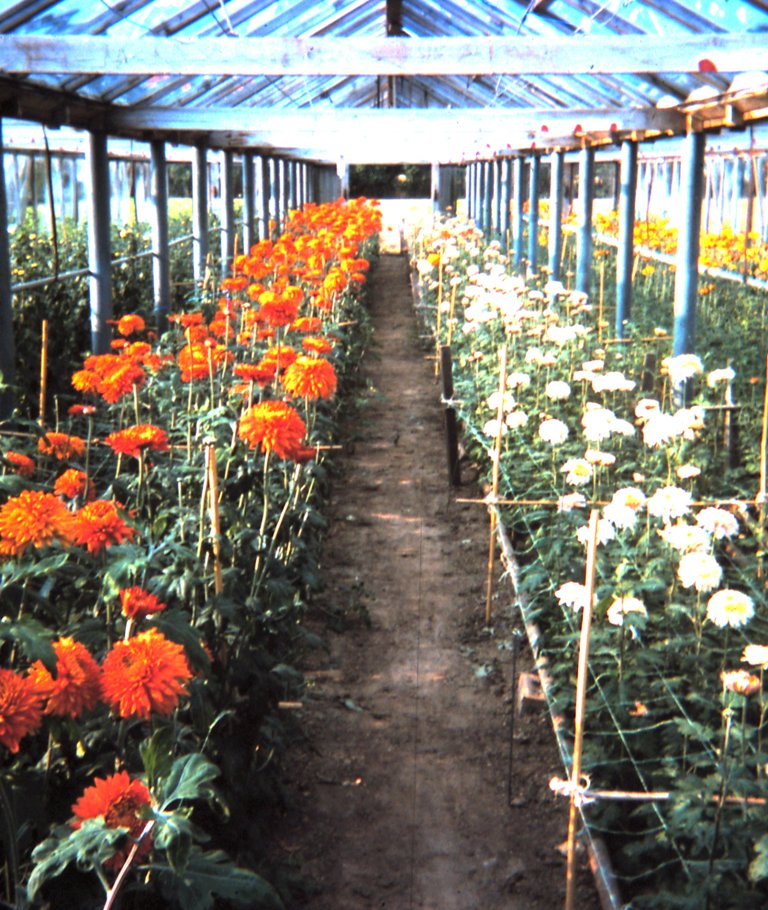 Chrysanthemum Production Burlingham August 1975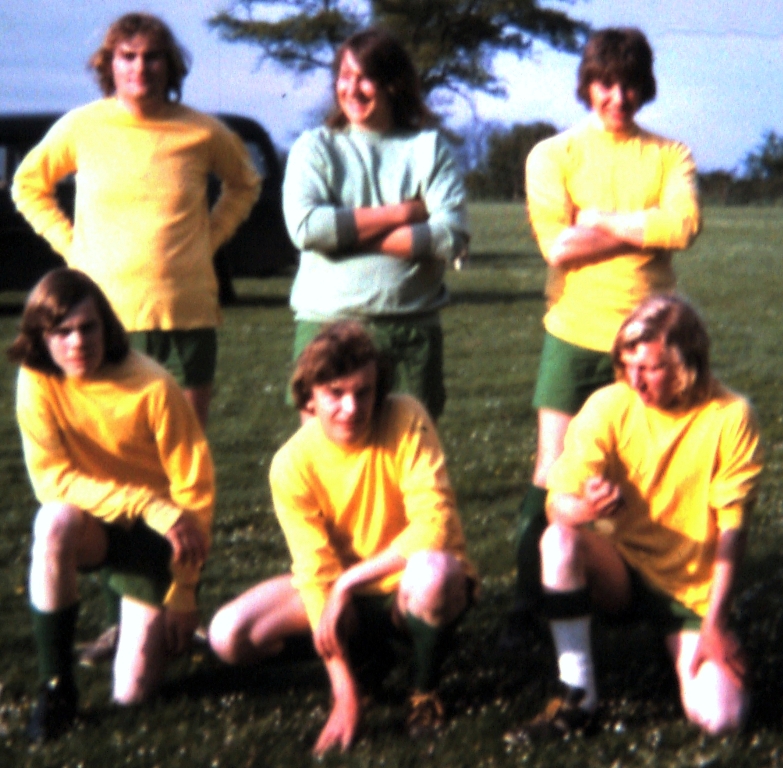 Terry back row left Captain of the
Burlingham Football Team 1975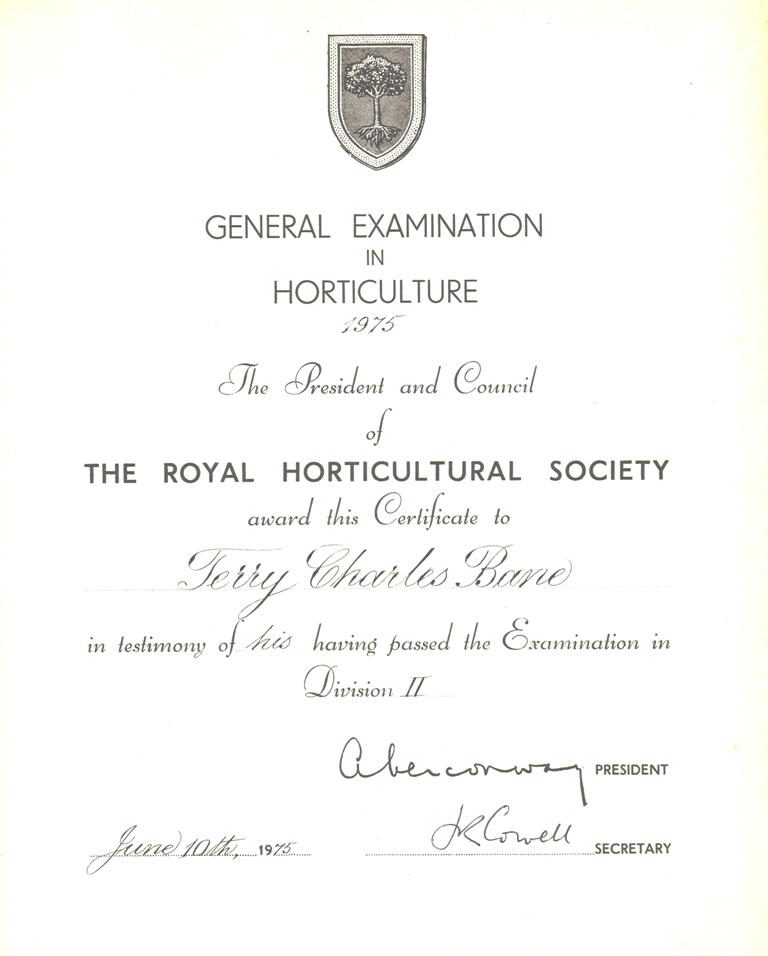 RHS General Exam Horticulture Certificate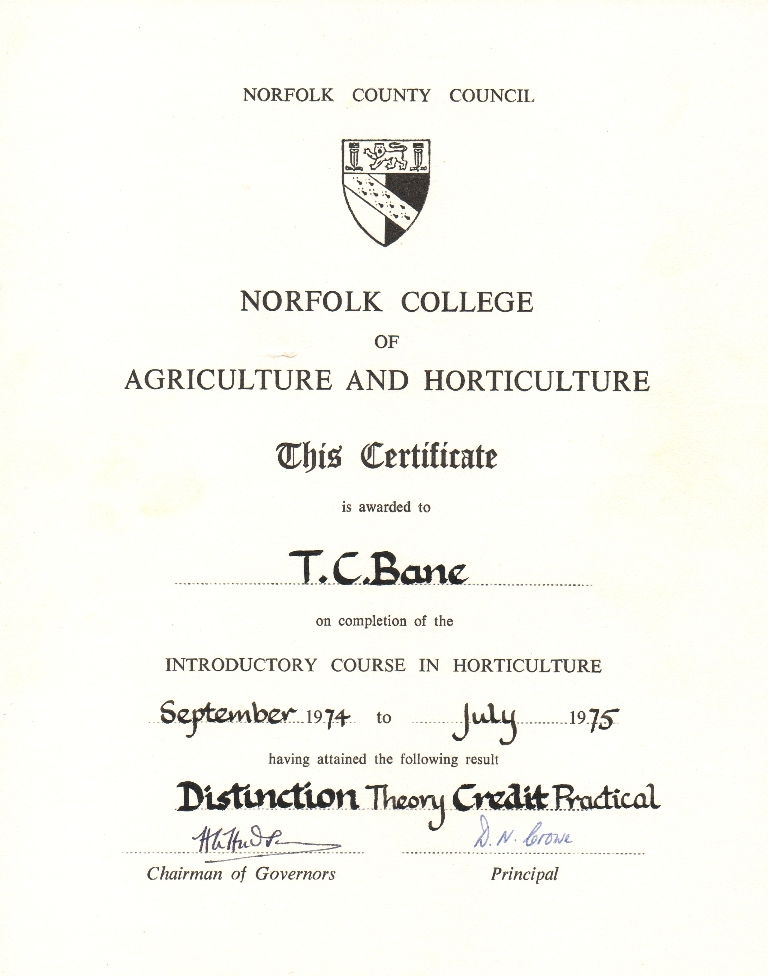 Norfolk College of Horticulture Certificate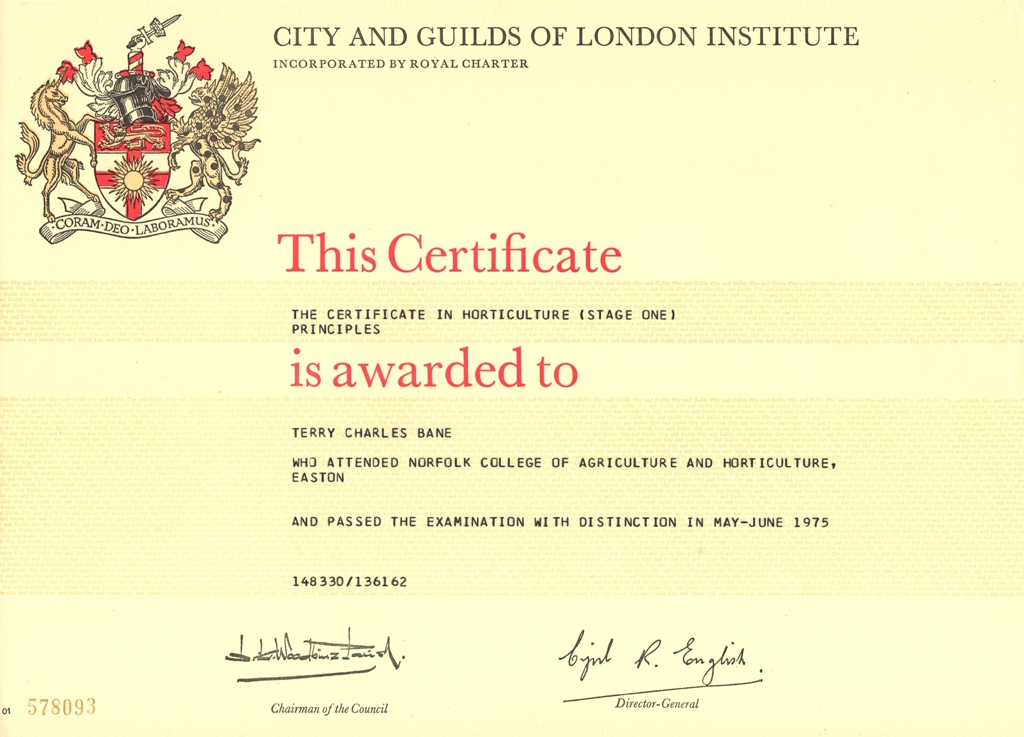 City and Guilds Stage I Horticulture Certificate