AMBEROL PHOTO COMPETITION
BASKETS AND PLANTERS
PRESENTATION AND TALKS
CONTACT US AT:
When Terry first started working for Norwich City Council in September 1976, fibreglass Amberol Up The Pole Baskets were used during the summer months at Norwich Yacht Station. From the 1990's Norwich purchased Barrier and Hanging Baskets and Planters from Amberol using at various locations around the city centre and on highway railings.
During the early 2000's Amberol launched a national calendar photographic competition inviting users and the general public to take photos of Amberol products and enter, the winner receiving £1000 worth of products, second £500 and third £250.
2008 Winning Photo - Norwich City Hall Balcony Barrier Baskets
2014 Winning Photo - Shrewsbury Castle Up The Pole Baskets
2015 Winning Photo - Tamworth Castle Grounds Up The Pole Baskets
Over the years Terry has won £5,000 worth of products and donated to Norwich, Shrewsbury and Swainsthorpe community projects, Terry was proud to be a Amberol judge in 2016.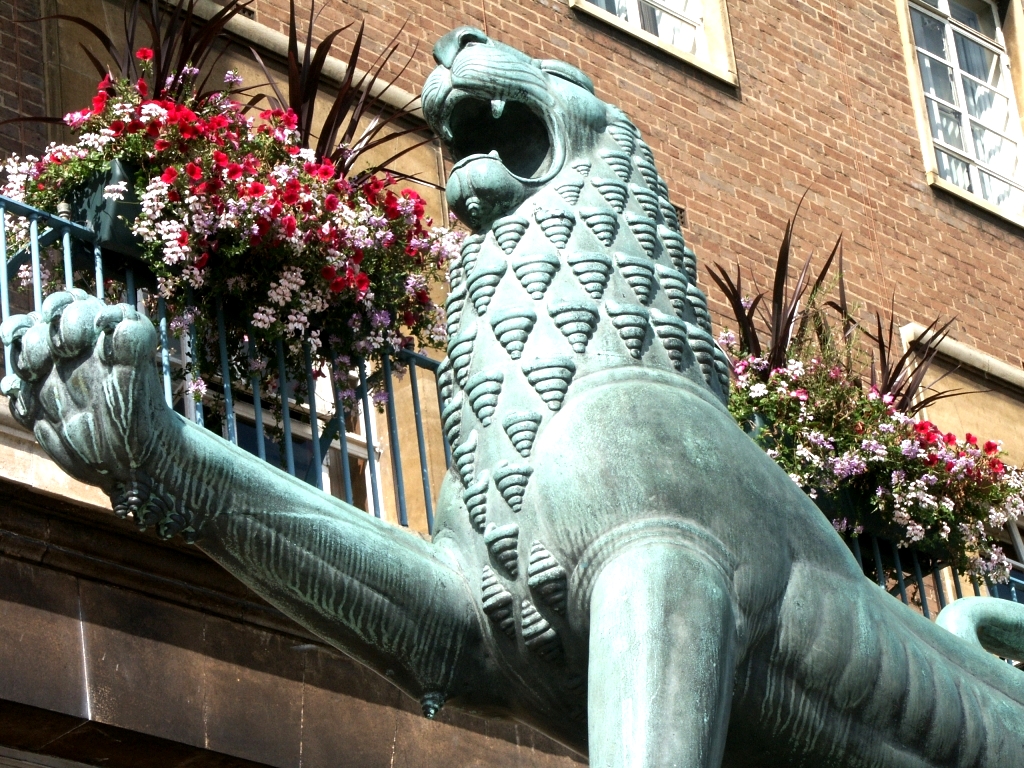 Amberol Winning Photo 2008
Norwich City Hall Balcony Barrier Baskets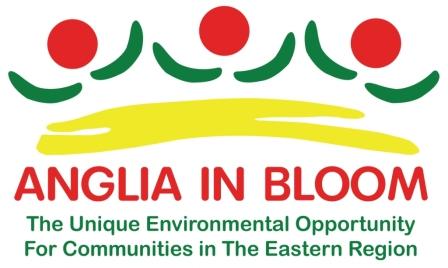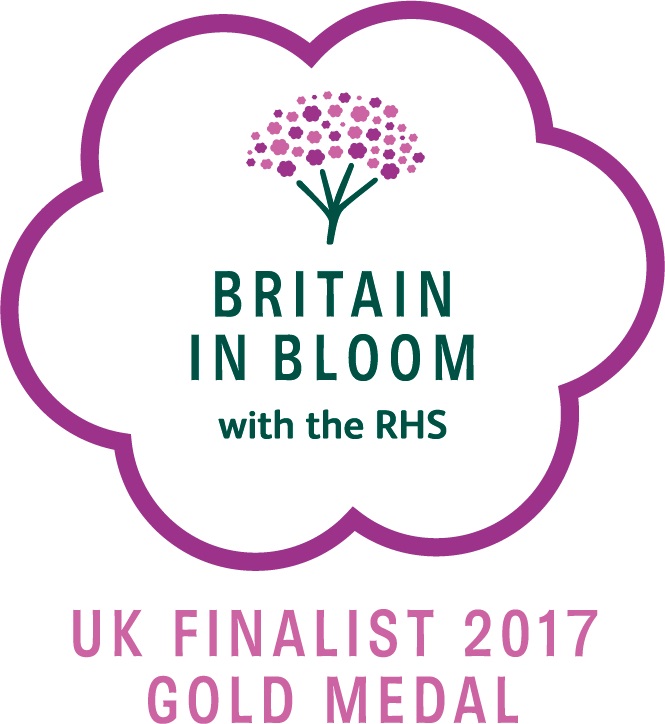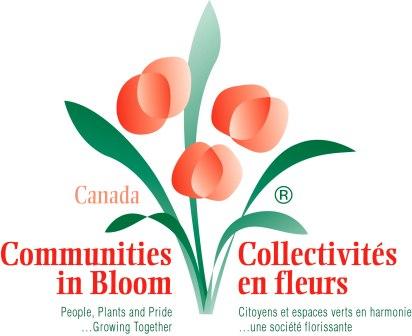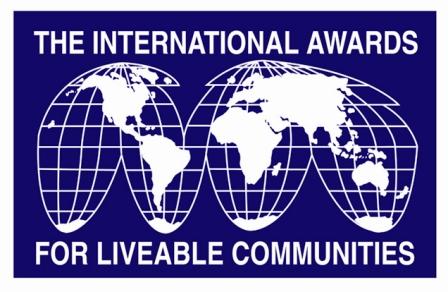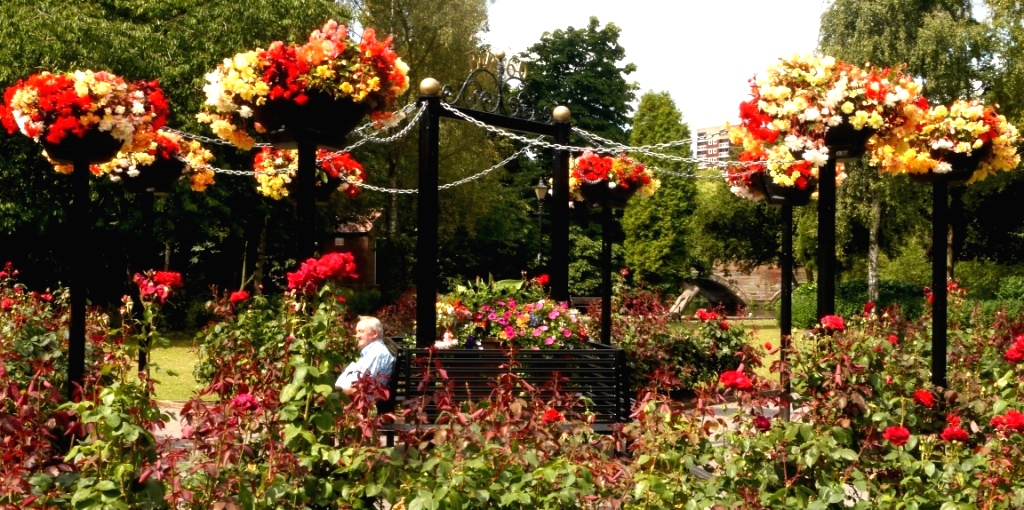 Amberol Winning Photo 2015
Tamworth Castle Grounds Amberol Up The Pole Baskets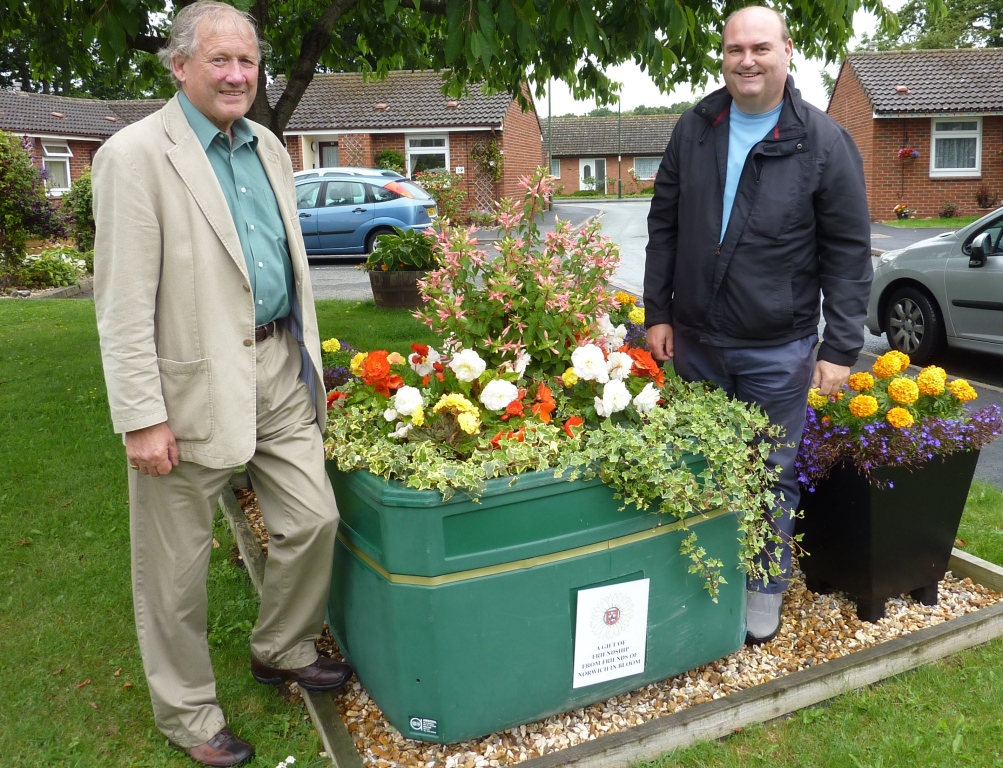 Stan Sedman shows Terry and Mirelle Bane their
Donated planters Shrewsbury 2013 Photo by Mirelle Bane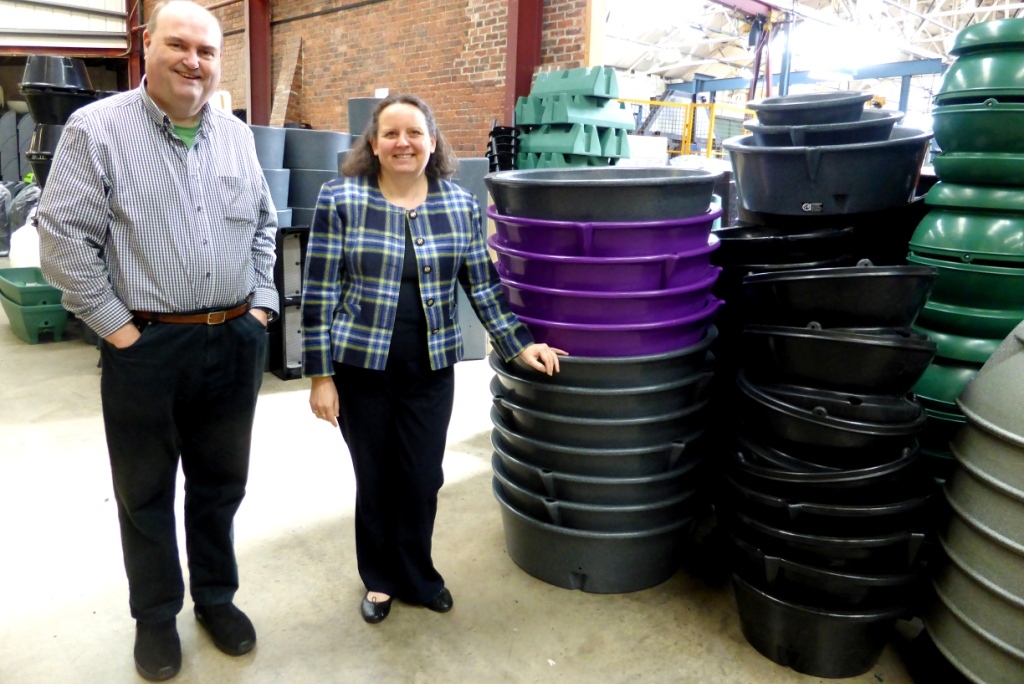 Terry Bane meets Patience Atkinson-Gregory
at the Amberol Factory - Alfreton 2015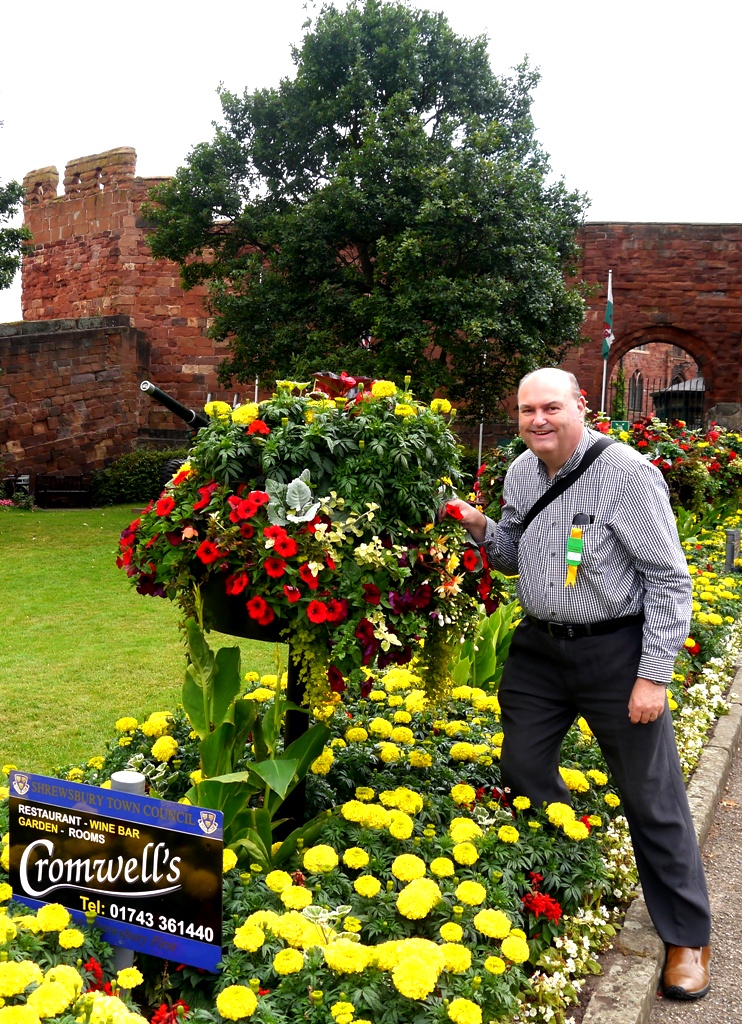 Terry Bane admires
Amberol Up The Pole Baskets
Shrewsbury Castle August 2016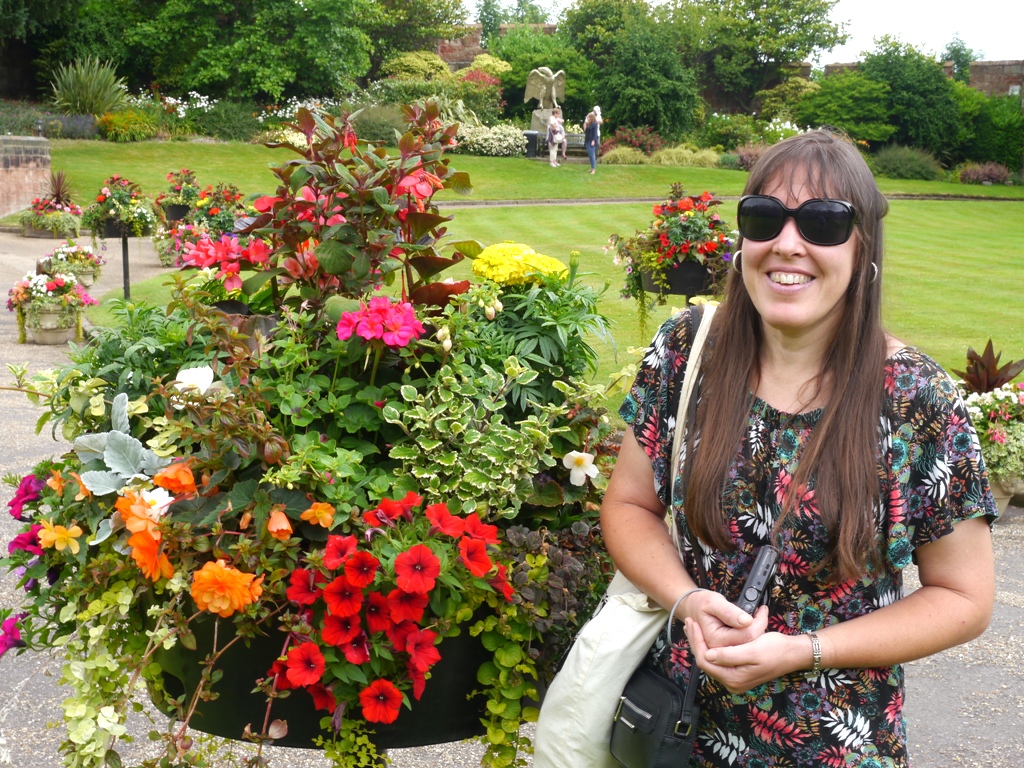 Mirelle Bane and Amberol Up The Pole Baskets
Shrewsbury Castle August 2016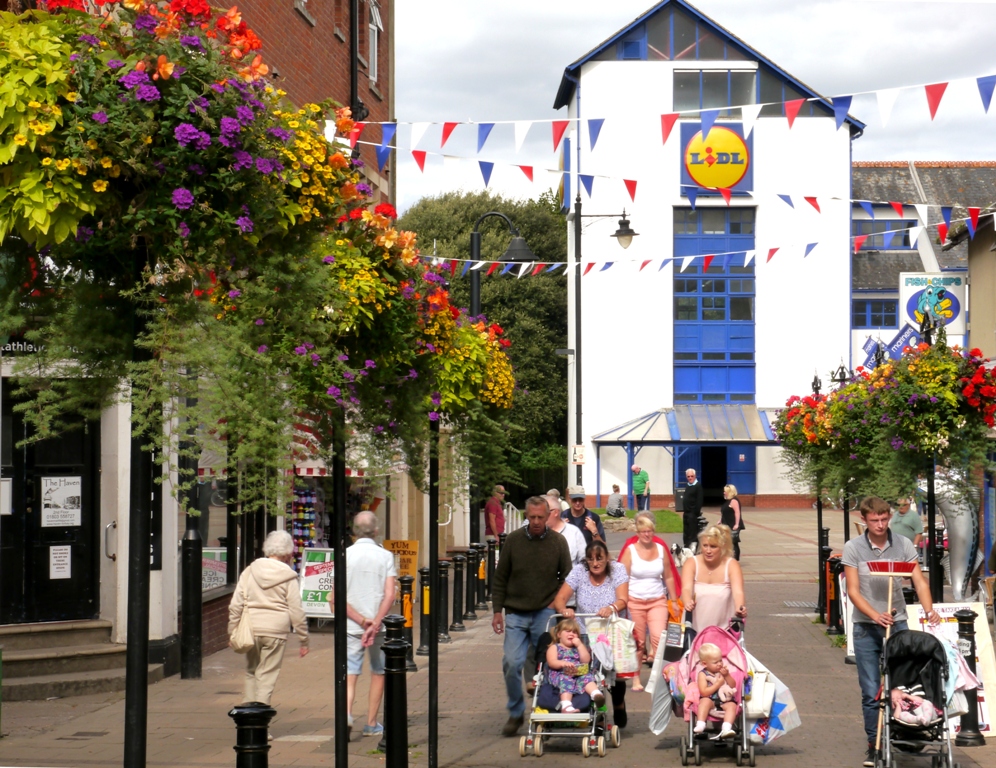 Amberol Up The Pole Baskets
Paignton September 2016
During their travels and holidays Terry and Mirelle come across many Amberol baskets, containers, litter bins and other products, photos we have taken of Amberol products and showing plants that have been used to create a display or theme can be seen under community location headings on the left hand side in this section, click each heading to see.
We are always interested to see trends and plants being used to create successful floral displays around Britain, noting plants used for future ideas to use in displays we are involved.
We particularly study the plants used, types, colours, foliage and aim to gauge their maintenance, impact, location and most important performance.
We hope our photos help show your community what can be achieved and ideas to use.