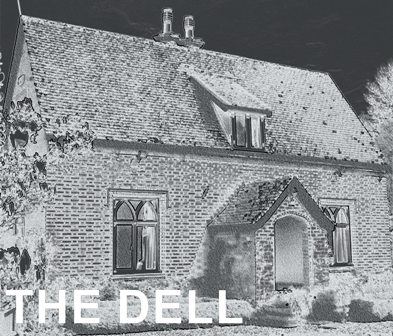 IN THE GREENHOUSE
PLANTS TO GROW
SOWING AND GROWING
PROPAGATION
CREATING DISPLAYS
PESTS AND DISEASES
COMPOSTING
SEASONS AND MONTHS
PRESENTATION AND TALKS
COMMUNITY GROUPS
CONTACT US at:
Terry Bane has spent a life time in horticulture as a professional and way of life, enjoying growing of flowers, fruit, vegetables and native plants for biodiversity, wildlife sustenance and habitat.
As Terry approaches full retirement already having developed two websites Terry wanted to share his knowledge, experiences and ideas with gardeners, horticulturalists and community enthusiasts and is developing this website.
Terry and Mirelle regularly travel around Britain during, holidays on day trips and in their field of work.
"We have seen some fantastic floral and sustainable displays in British villages, towns, cities and coastal resorts that have been created and are managed with pride and passion by professionals, groups and volunteers"
"Over the last 44 years I have had the pleasure to see and photograph many plants, floral displays and features taking note of genus, species and varieties used, I have net worked, shared and encouraged the use of similar ideas in the Norwich landscape with colleagues, friends and volunteers at work and as part of my Norwich in Bloom volunteering".
Terry and Mirelle are particularly keen to grow and encourage use of attractive plants but most importantly those sustaining beneficial insects and native wildlife and helping to increase Biodiversity.
"We hope our photography helps show some plants that might interest and encourage you to grow".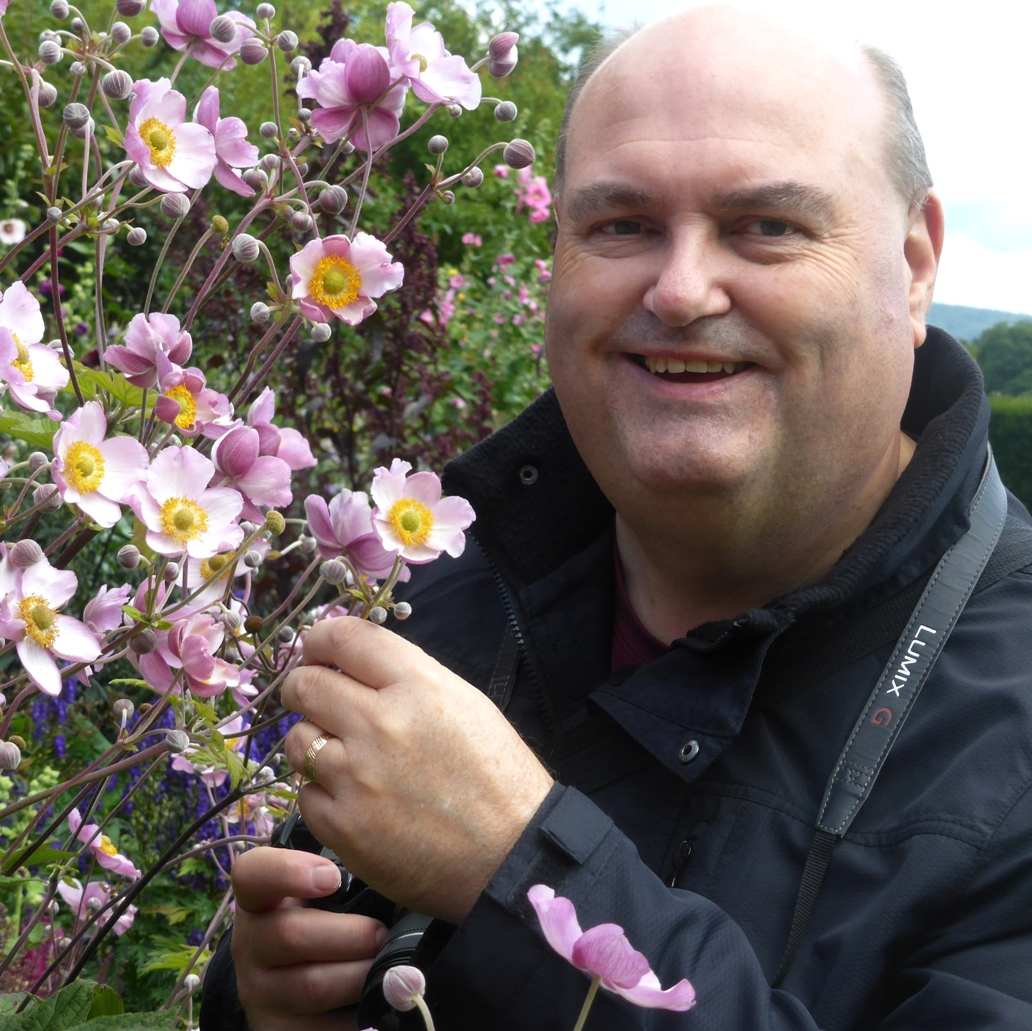 Terry Bane admires Anemone's
Powis Castle Welshpool August 2017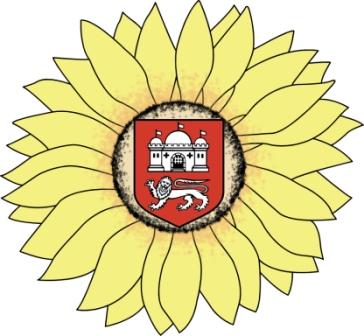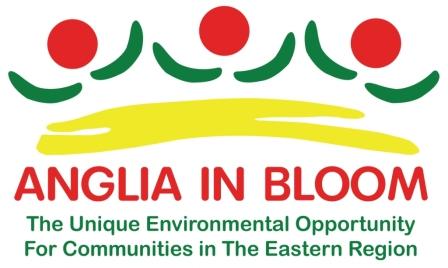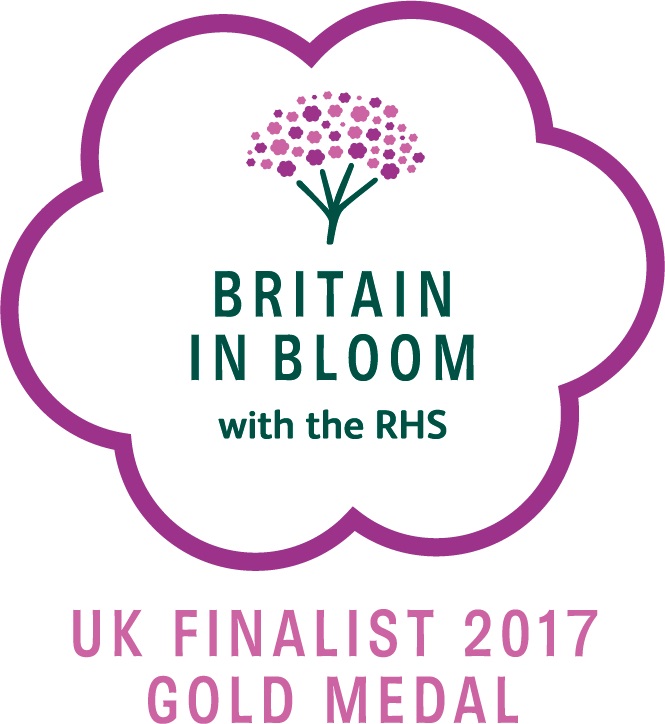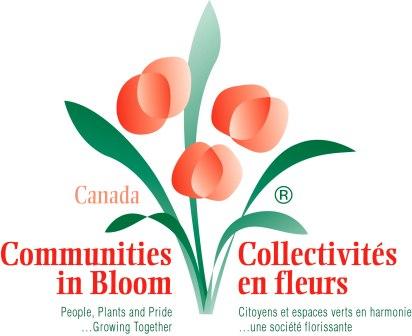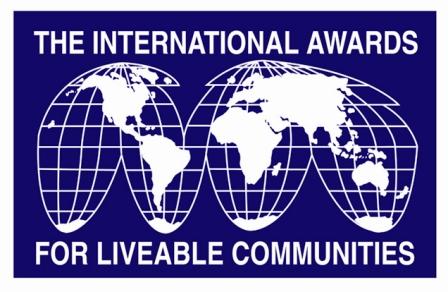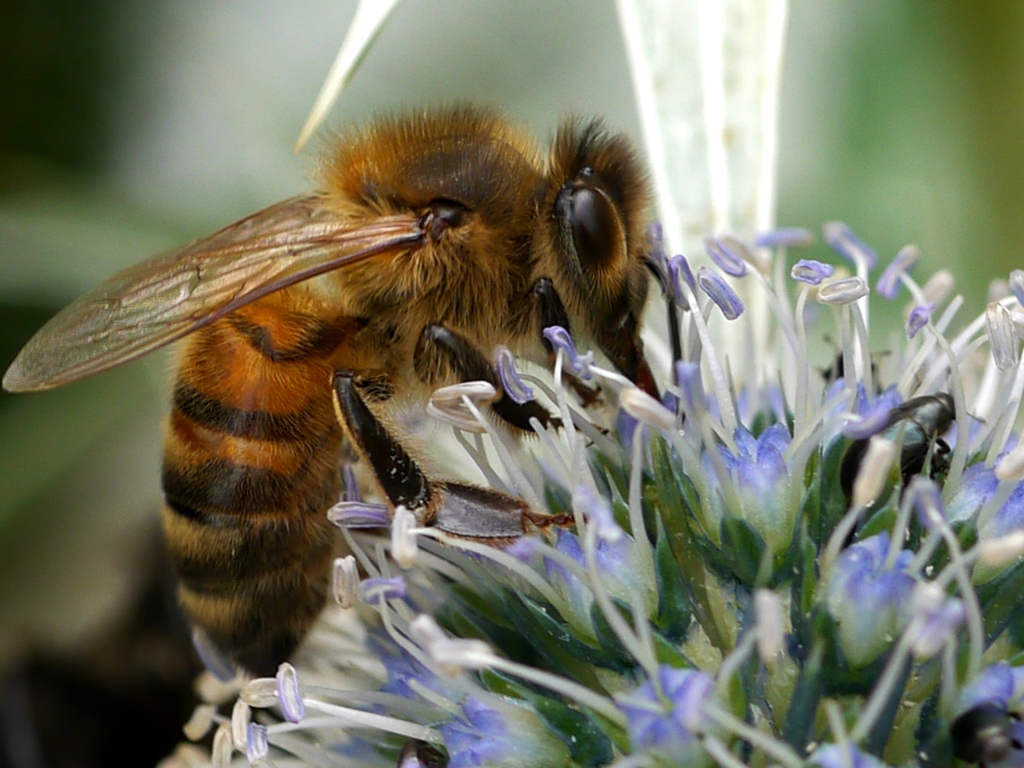 Honey Bee on Eryngium Miss Willmots Ghost The Dell July 2017
2nd Prize Shrewsbury Flower Show, Shropshire August 2017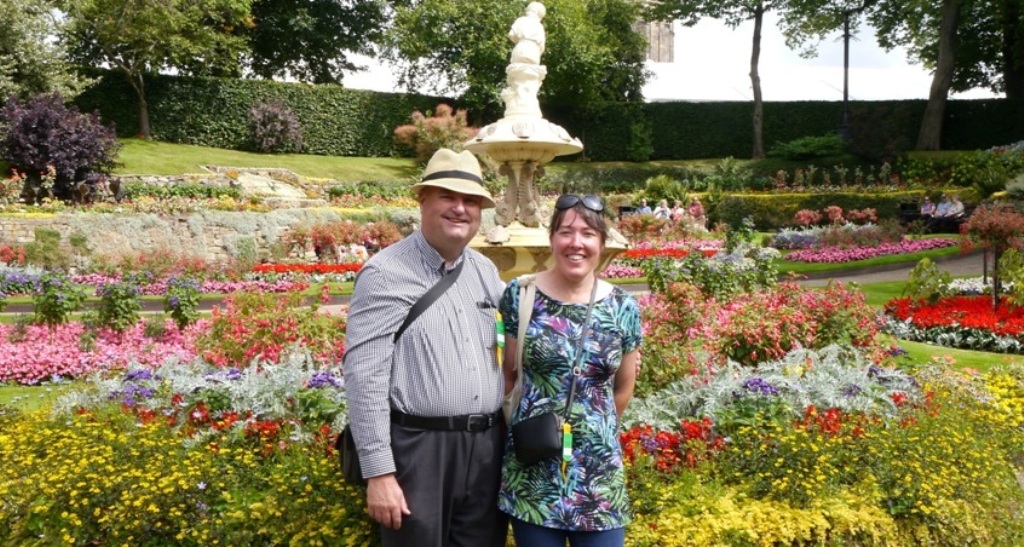 Terry and Mirelle Bane in The Dingle Gardens,
Shrewsbury, Shropshire August 2016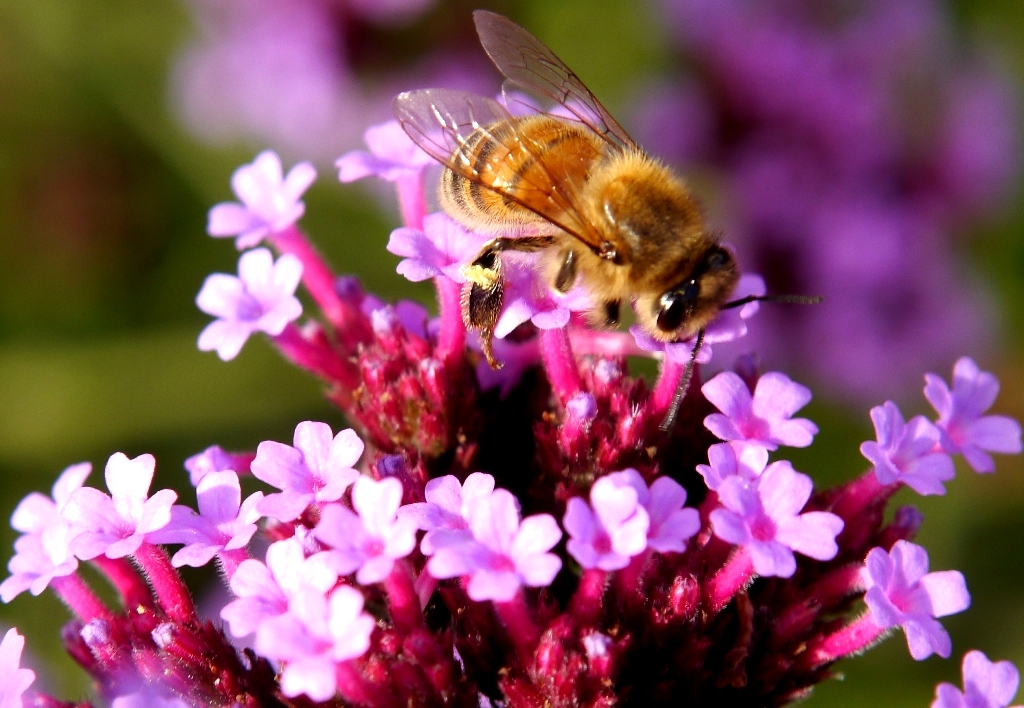 Bee's and Insects like Verbena bonariensis
One of Terry's Must Grow Favourite Perennials
Great For Insects and Birds
Terry and Mirelle are both gardeners, living and working in the Norwich area of Norfolk, much of their leisure time is spent on managing their one acre garden, visiting gardens, landscapes, horticultural shows and events both locally and across the UK and taking photographs.
We hope this our new website inspires you to visit and see more of our beautiful country and the fantastic floral and sustainable plantings and landscapes that not only give so many people pleasure but also provide a valuable food source for beneficial insects, birds and native wildlife.
We hope you take note of the ideas and practices being used, share, adapt, use and develop in your community and share your experiences.
Terry and Mirelle Bane